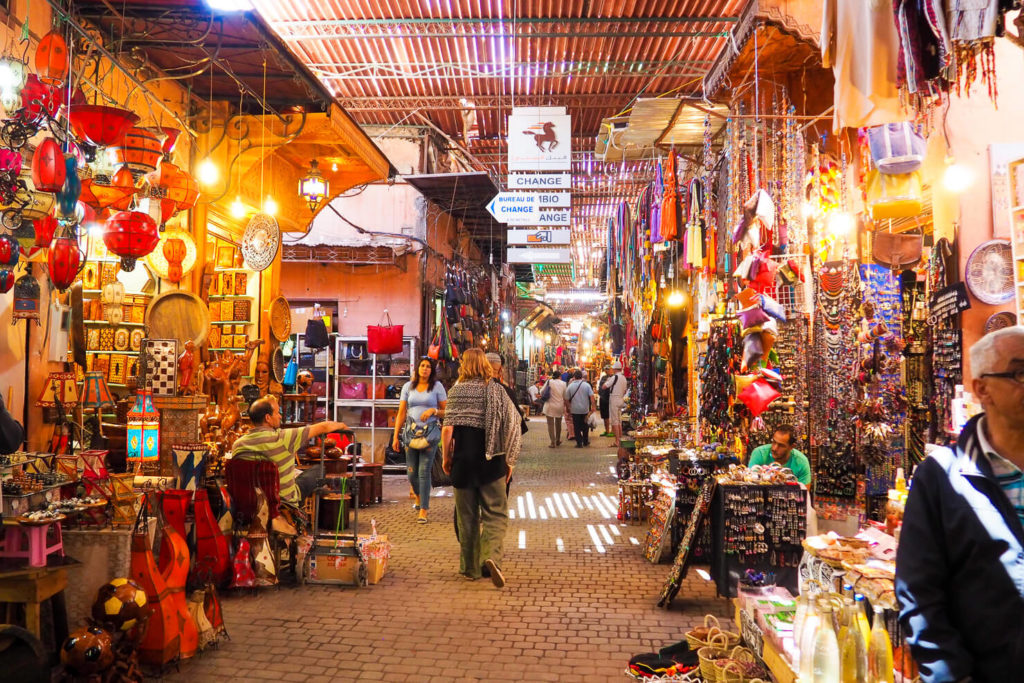 Setting foot on an unfamiliar place does not have to be stressful, especially if the destination of choice is the bewildering imperial city of Marrakech in Morocco. To travel in Marrakech is to journey through a place unlike any other. With so many amazing sights to see and hidden treasures to unearth, it is not surprising to know that in a recent poll conducted by TripAdvisor.com's TravelCast, Marrakech turned out to be one of the three best travel hotspots for 2007. You may claim to have seen the "best" attractions which boast of historical significance or authentic natural beauty. However, expect a sudden change of views once you experience Marrakech's wonders.
It is a wise move to know first the potential hassles in your Marrakech travel and the ways how to face them. Do not worry, travel difficulties are present in every destination and Marrakech city is not an exemption. Arm yourself with the following information to fully enjoy your first time travel in Marrakech:
Welcome! Where are your Dirhams?
Upon arrival, it is recommended to have your dollars or euros exchanged to Moroccan currency, which is dirham. Money changing outlets are found at the terminal 2 of Marrakech Airport's Arrival's hall. Exchange rates at the airport's money changers may be a bit lower compared to the rates outside, so do the math and decide how much money you are willing to exchange.
You see, converting your foreign currencies to dirhams will give you utmost convenience in your first few hours in Marrakech. Taxi drivers and shops tend to overcharge travelers who are paying with other currencies. Some may not even accept it at all. In your Marrakech travel, always make sure that you keep those dirhams handy to fend off possible inconveniences.
Finding Your Second Home Sweet Home
Whether you are after a luxurious stay in a five-star hotel, a villa, or a Riad, keep in mind the three simple steps to follow in choosing an accommodation. These are to research, to compare, and to book.
Researching, will give you an idea on what hotels, villas, or Riads in Marrakech have good reputation when it comes to accommodation services. When you're done with probing, compare the offered services and prices. From your list, pick the accommodation you believe will best serve your needs and preferences. Give yourself ample time to think because once you reach the final step, which is booking, there is no more looking back. It is either you will enjoy or regret your decision.
Where To Go And Things To Do
The most rewarding part of your Marrakech travel is having to witness the many grandeurs of the city. The list of Marrakech attractions is long and the activities waiting for you to experience are many.
Examples of places that you should not miss are the following: Majorelle Garden, Marrakech Museum, Djemma El Fna square, and the Koutoubia mosque. Feel the uniqueness of Moroccan culture by indulging yourself in these exciting activities: shopping in the city souks for precious Moroccan items, experiencing the relaxing Hammam bath, taking part in a yoga class (Marrakech is Morocco's yoga capital), and savoring delicious Moroccan dishes like the couscous, bastilla, and of course, their famous hot and sweet mint tea.